EV rapid charging stations across the UK
Thousands of electric car charging points in London, Bristol, Manchester and other cities in the UK. Charge your car using our network of rapid charging stations.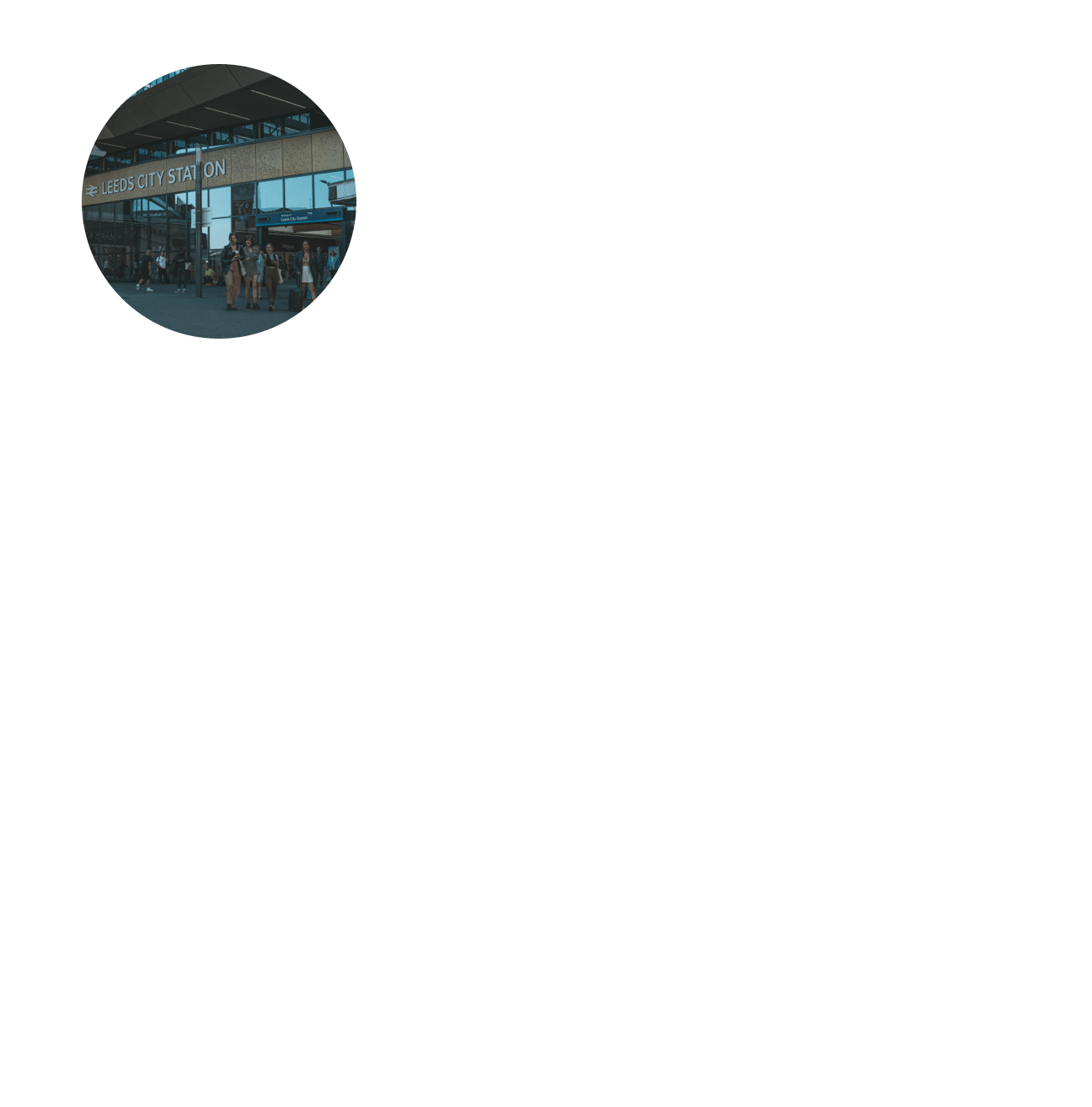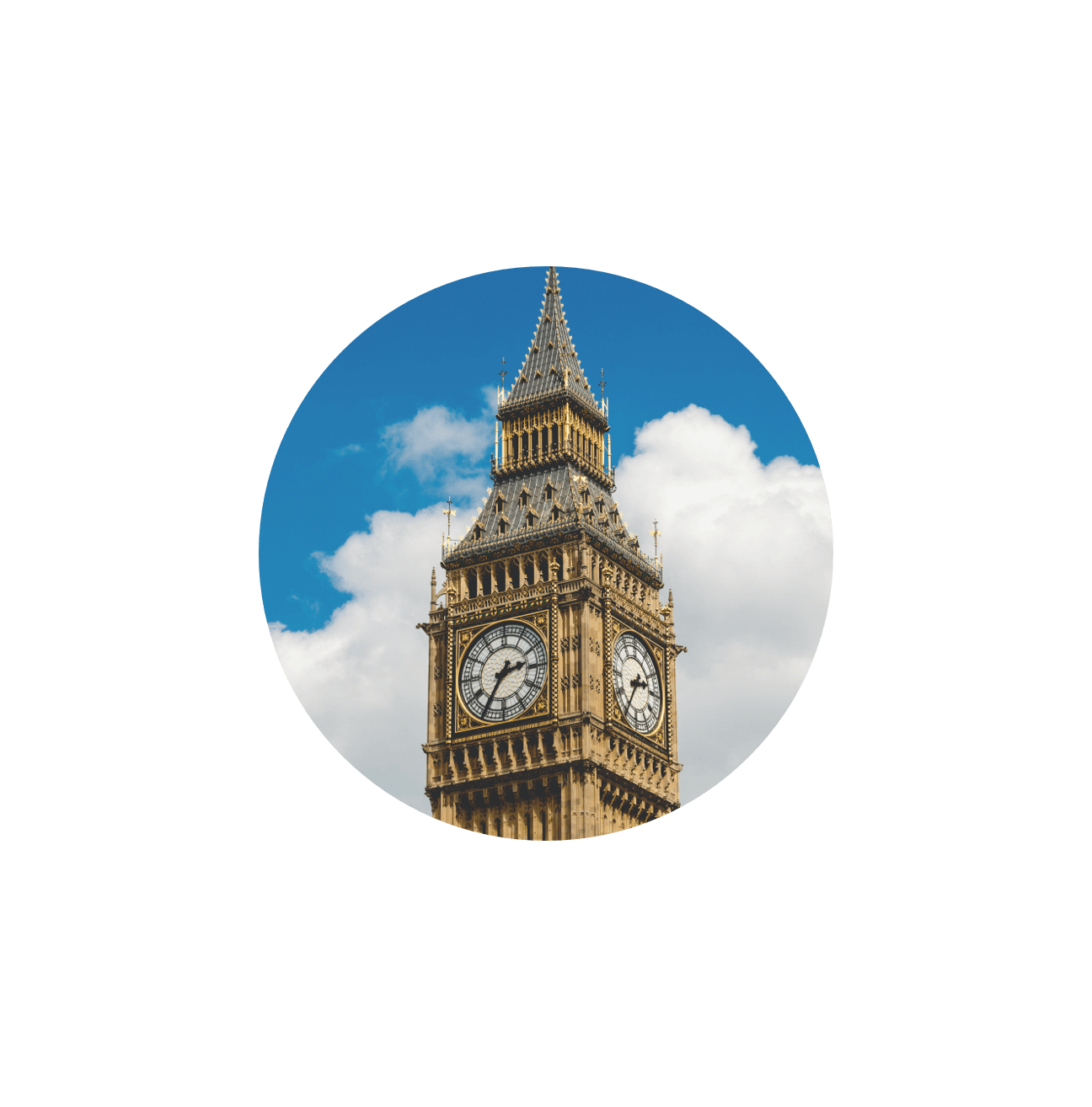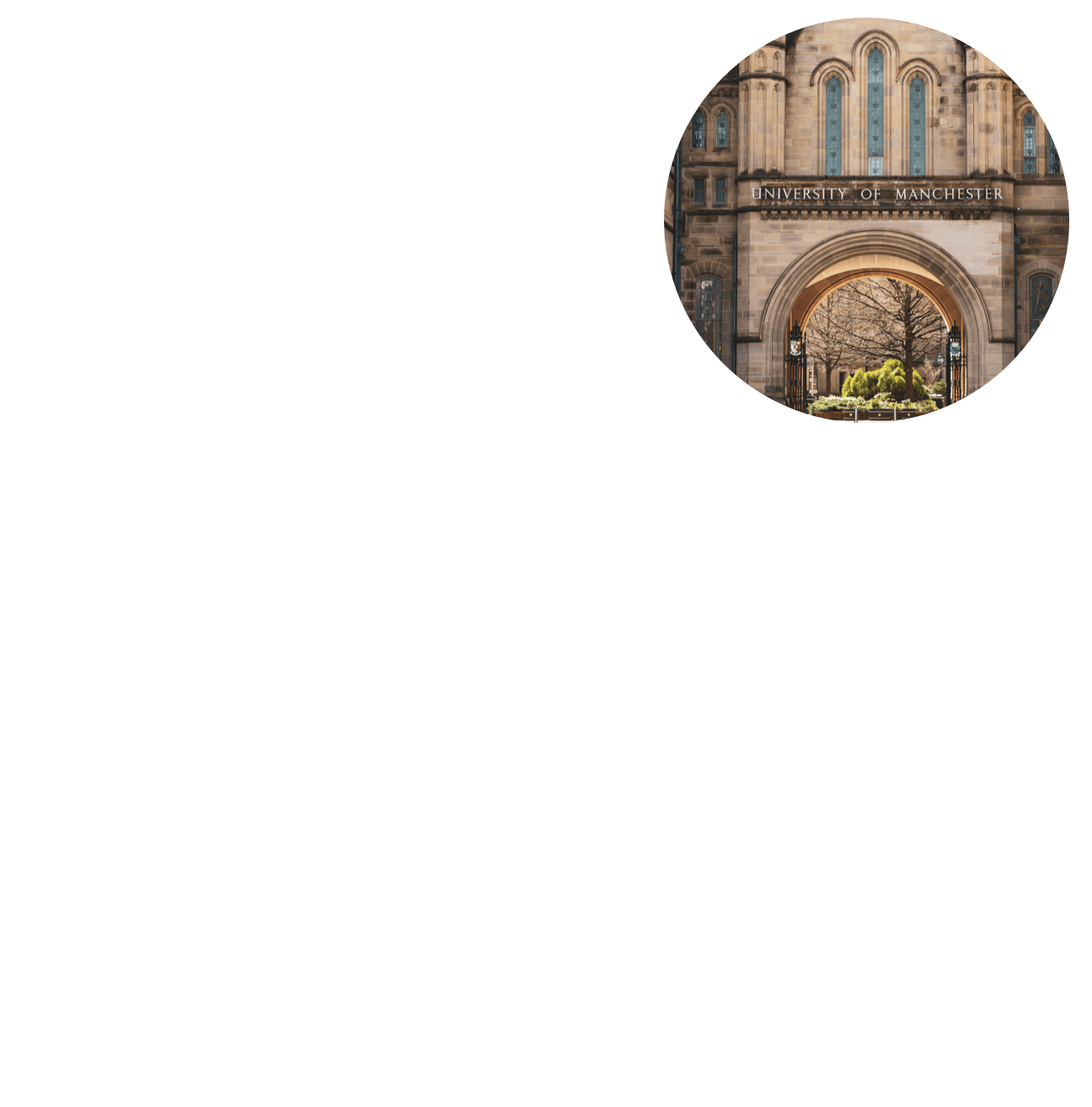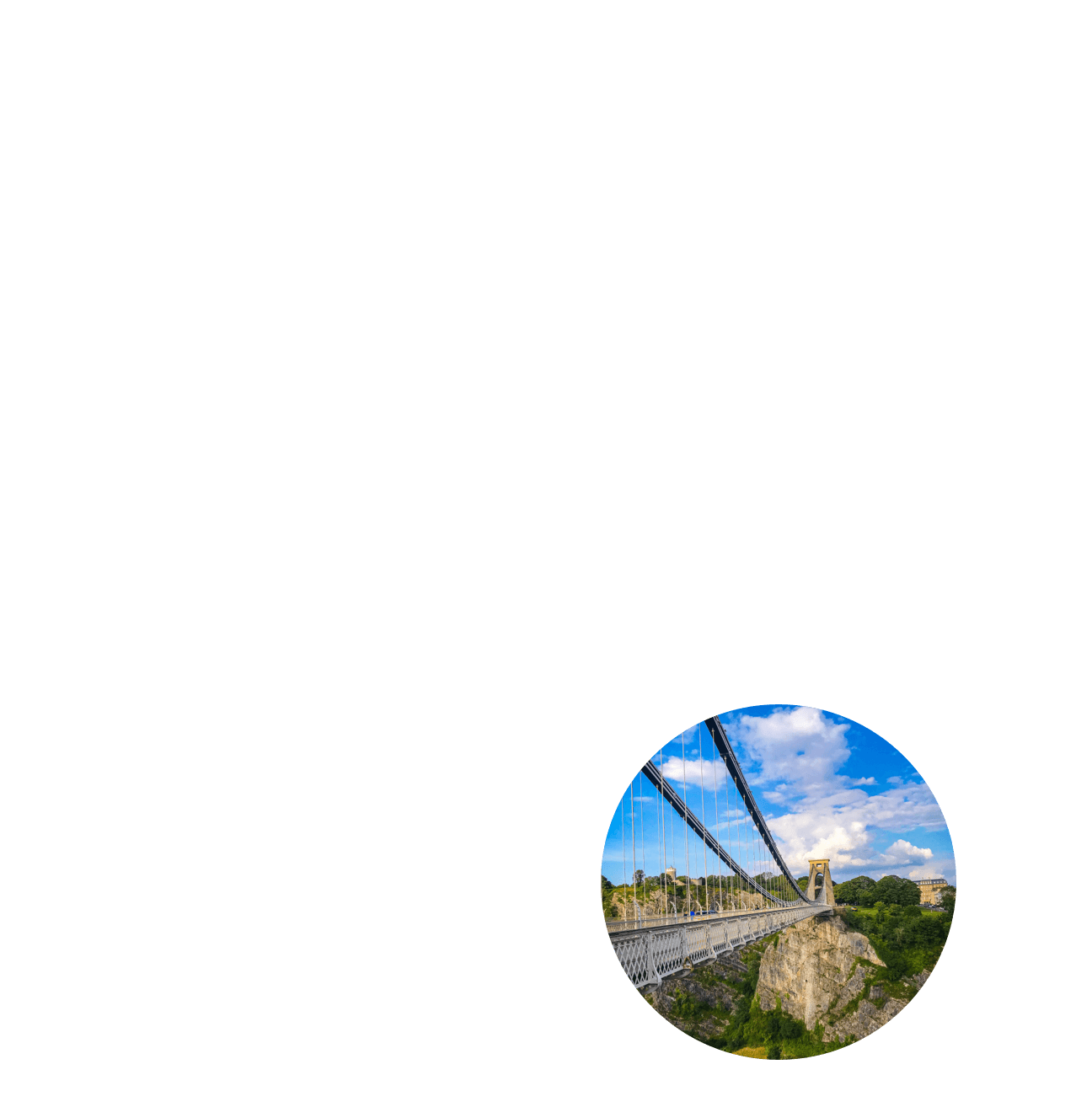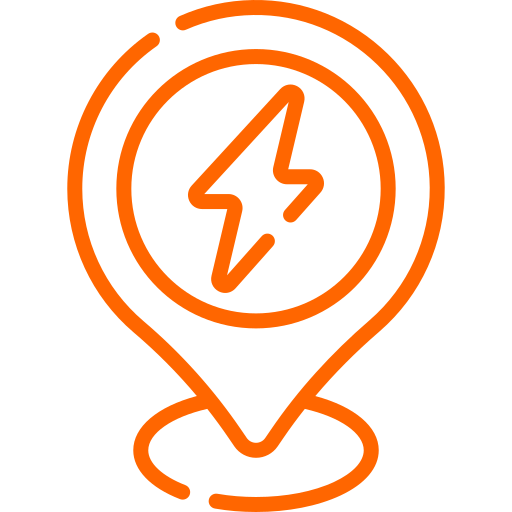 Convenient locations
Our UK car charging points are located in city centres, retail parks, shopping centres and motorway service areas.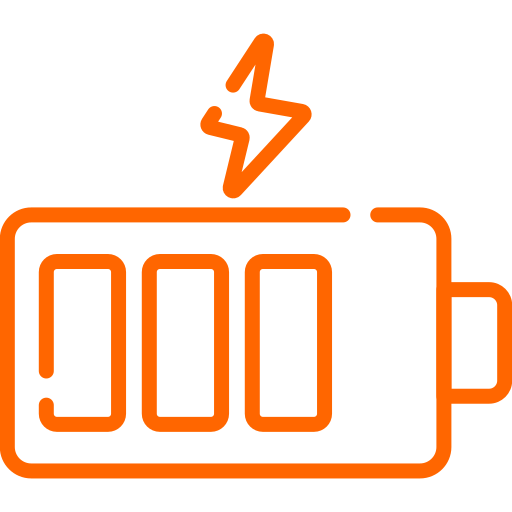 Fast charging
Fast and ultra-fast charging stations up to 350kW can charge your EV in as little as 30 minutes.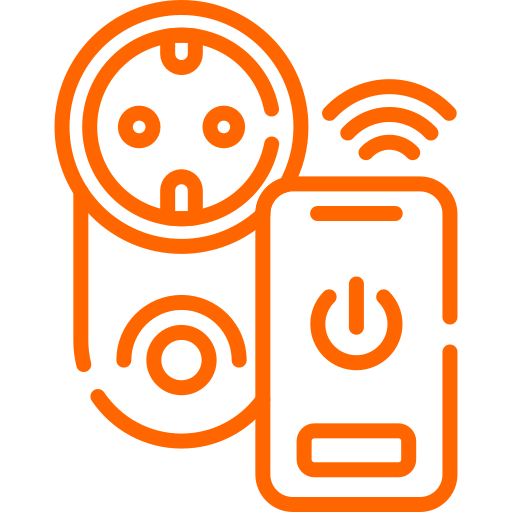 Reliable stations
We understand some EV drivers may have range anxiety. That's why we monitor every station and fix any issues fast.
One app for all EV charging needs
Transparent pricing
You can see detailed pricing for each charging point in the UK.
Billed monthly
Your account will be billed on the first business day of every month.
Charging history
See your kWh charging history and cost for every month.
Favourite stations
Add your preferred charging stations to your favourite list.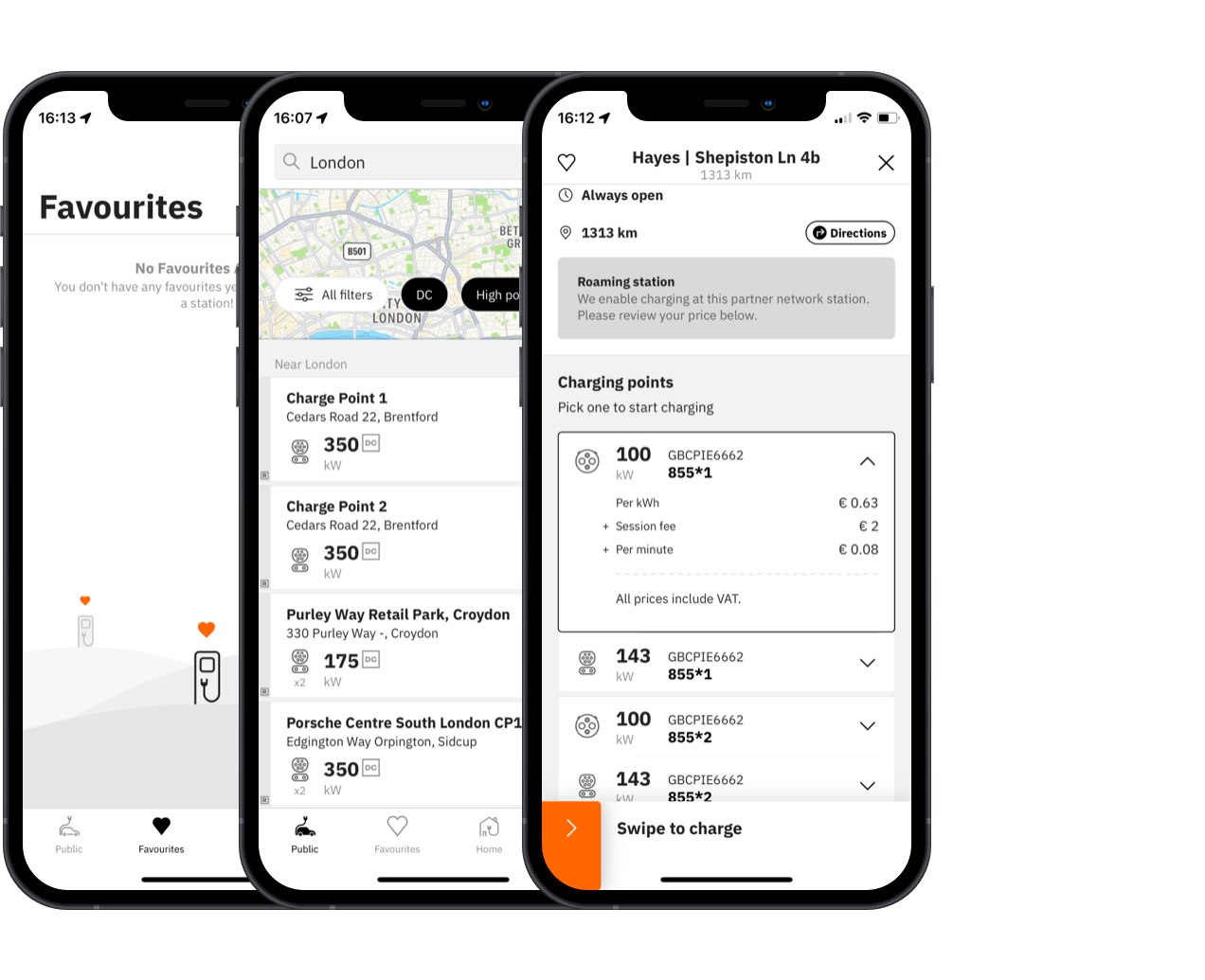 How to use our UK charging points?
Log in and search
You have to be logged in to start charging your car. Use the easyCharging app to search for your closest charging points in the UK and then get directions.
Park and plug in
Once you are safely parked and ready to start charging your EV, plug in your car, and it will start charging automatically. If it doesn't, you can 'swipe to charge'.
Leave to charge
Wait for your EV to charge, which could be as fast as 20 minutes. It all depends on your car's battery type and the output of the charging point you are plugged in.
Unplug and go
You can check on the progress in the app, and when you are ready to go, just unplug your car and continue on your journey. You will be billed on the first day of each month.
Compatible with any EV make and model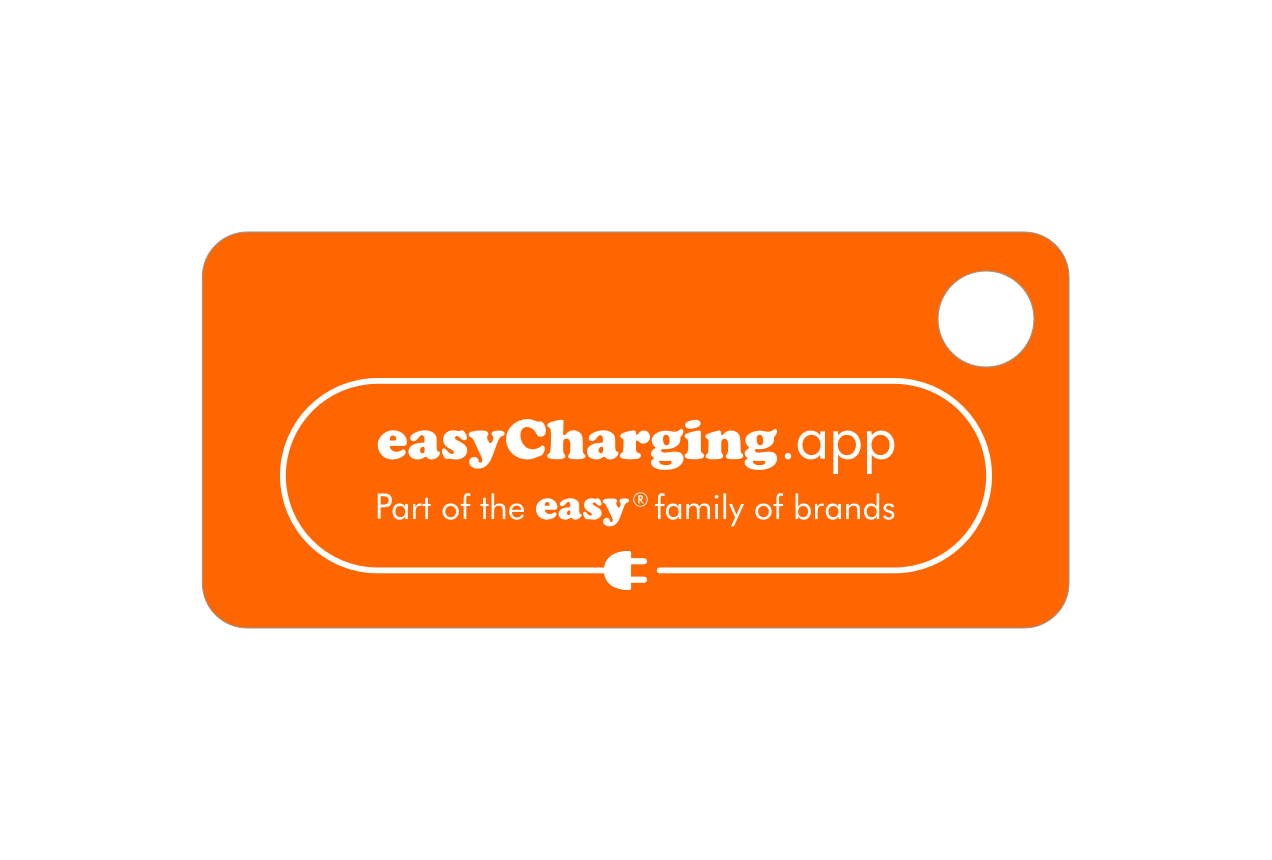 Choose the way to charge your EV in the UK
You can charge your electric car using the easyCharging app but also charging tags (RFID keyring or RFID card). When using the keyring or card, you can start and stop charging without having to open the mobile app.
Order yours by going to Profile - Charging tags in the app.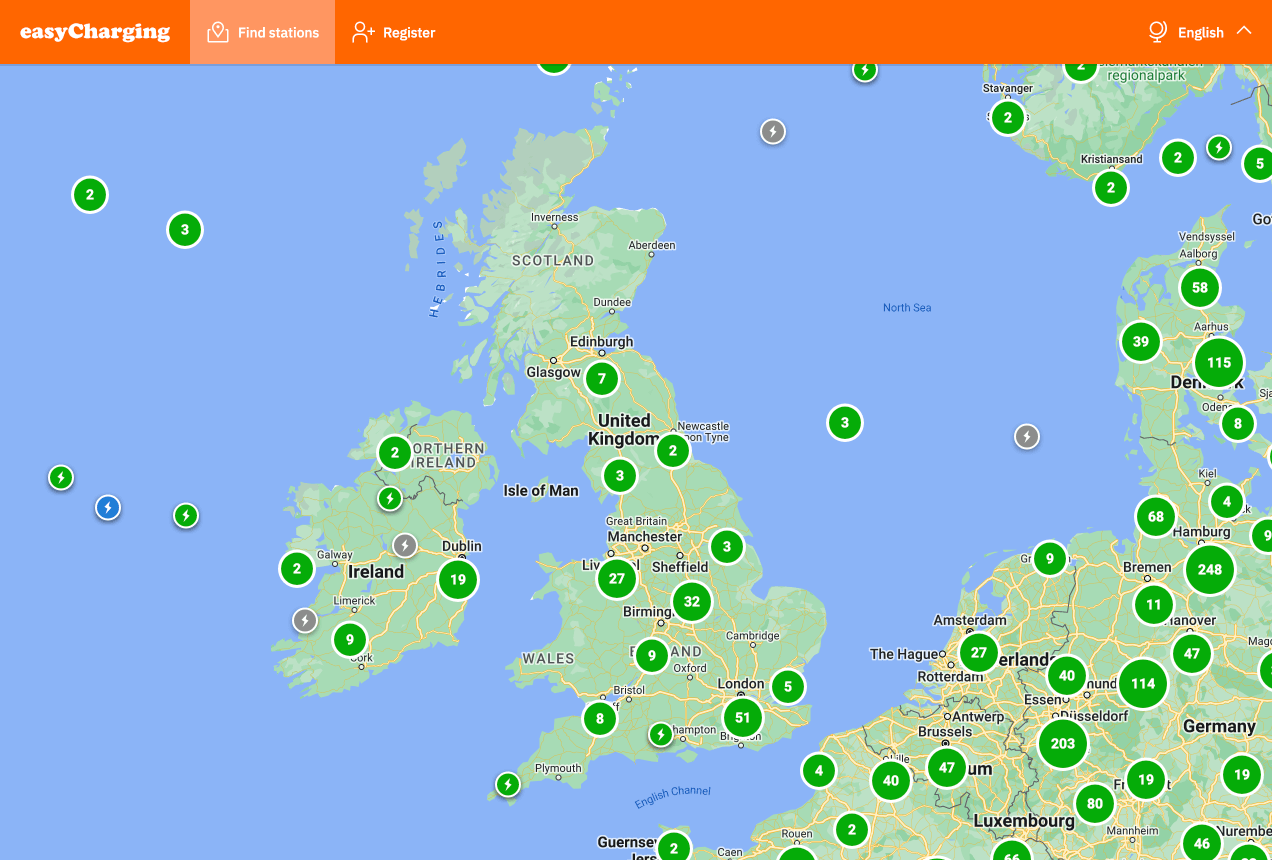 Charge anywhere in the UK
Our charging stations are conveniently placed across the whole of the United Kingdom. You can find us in city centres near restaurants or hotels, retail and business parks, car parks and motorway service areas.
24/7 customer support
Are you having difficulties starting or stopping charging? Talk to our support team to solve any issues.
Call our UK support now
Top